Shot Photo/Video & Get Reward 
Welcome to the Photo & Video Sharing Program of BloomDoll
In order to let everyone know more about our sex doll torso products, now we building an photo/video sharing program which only customers who have ordered BloomDoll products are eligible to participate in the program.
Note: We accept all honest product reviews (even if you only give one star) and we will deeply reflect on why you are not satisfied with the product and make improvements.
Photo Section
Image Requirements: HD, three or more images. Once your picture is accepted by us, we have the right to reuse your content for marketing purposes.
Options & Rewards: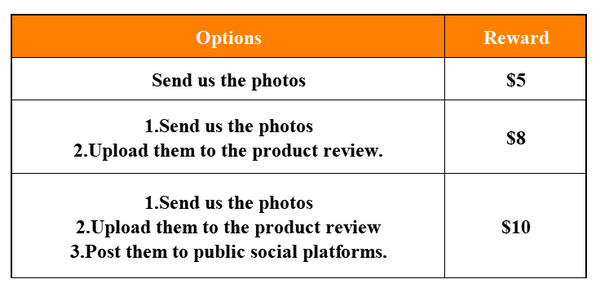 Video Section
Video Requirements: (You can shoot video without showing your face)
Options & Rewards:
Get Your Reward
Contact the program manager Sivan (Support@BloomDoll.com), we may need the following information from you: name, email, order number, pictures/video, etc.