2 Pcs Absorbent Sticks

About 3-5 Days Delivery

Free Shipping, U.S. Only

We can ship to Canada and Mexico,
but it takes longer.
Absorbent Sticks are specially designed for sex dolls. As the internal tunnels are not flat, a lot of water will remain during cleaning and bacteria will accelerate growth in a humid environment. For solving this problem, just insert the stick into your sex doll. The special material with thousands of invisible tiny holes will absorb the water immediately.
Safe Porous Material
The stick is made of Diatom mud from a deep mining area. The Diatom mud is a kind of siliceous sedimentary rock mainly consisting of diatoms and their skeletons, which are odorless and safe to use. 100% diatomaceous earth and its porous structure make it PERFECT to absorb moisture without damaging the material of your doll or posing any danger to your health.
How To Use
1. Gently insert it into the tunnel of a newly cleaned doll.
2. Insert it into the bottom and the inner wall of the tunnel.
Matters Need Attention
1. After 15-30 minutes, dry the stick in a ventilated place
2. It can be used more than 50 times after testing.
All BloomDoll items are dispatched in our plain, sturdy custom-made boxes.
Our tough boxes are double-wrapped with heavy-duty packing tape, though the size will of course vary depending on your order.
Besides, you can also enjoy free shipping.
Shipping Deatils
Shipping Methods:
UPS/USPS etc.

Shipping Cost:
Free shipping on US domestic orders.

Shipping Time Limit:
About 3-5 Days Delivery

Shipping From:
U.S. East/West Warehouse

U.S. East Warehouse Address:
130 Eugene St Gibsonville, NC 27249

U.S. West Warehouse Address:
13620 Benson Ave. Suite B, Chino, CA 91710

Past order delivery display(Screenshot from AfterShip's tracking of our site's shipments):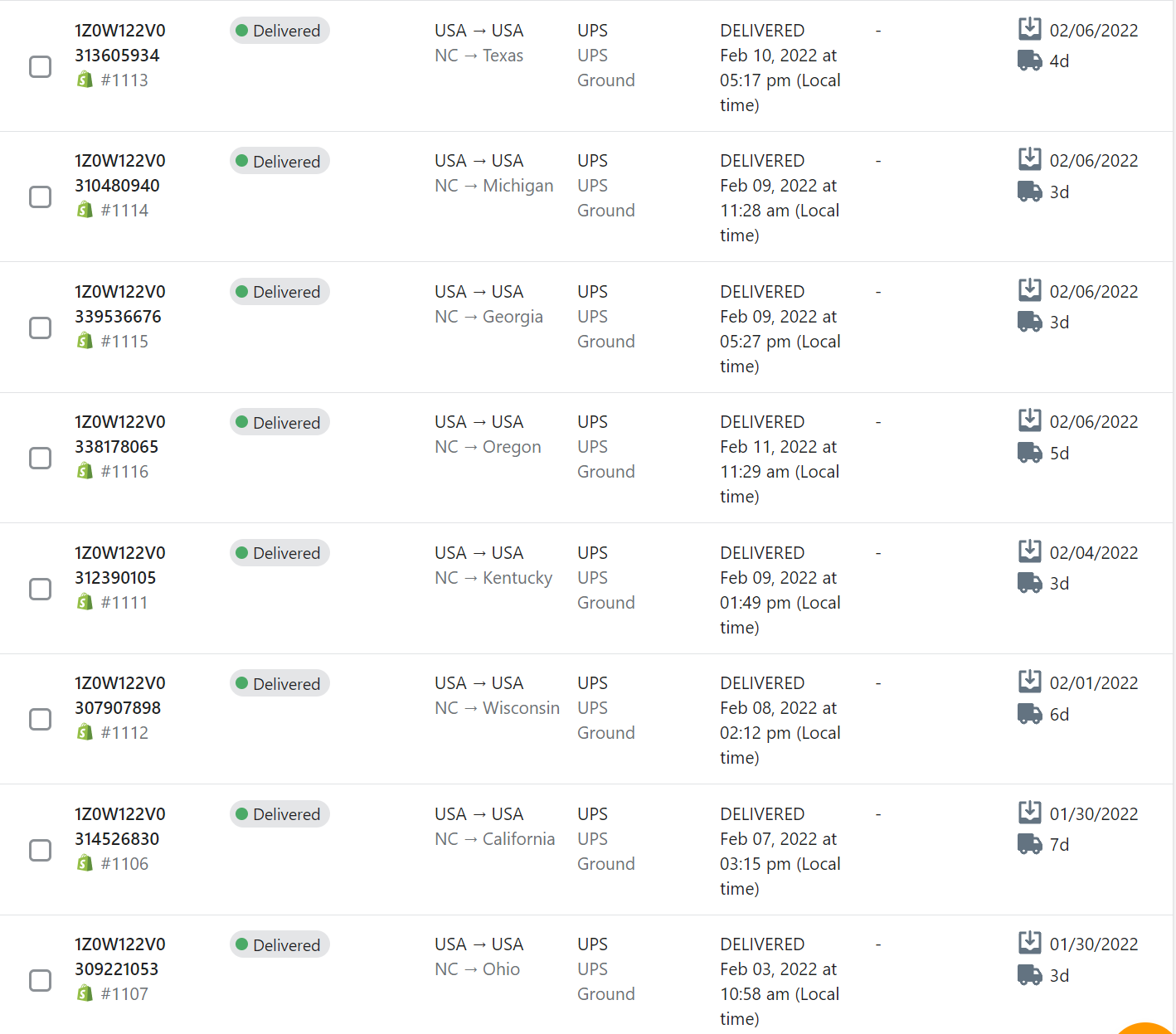 Track Your Order:
You can also check your order basic on your [order number and your email] or your tracking number on the "Track Your Order" page.
Affected by Covid-19, there will be some delay in the delivery.
Free shipping for all orders with discreet packaging. The shipment will be arranged within 24 hours after the order has been placed. As soon as the Logistics company will provide us with the tracking number, BloomDoll will be provided to you via email (usually takes 48-72 hours.)
Please NOTE that our currently cooperated logistic company in the US is UPS/USPS etc. which means your order will be packaged with a normal paper box. It usually takes 3-5 days for you to receive the order with the US(remote area excluded)
If you have any queries/complaints please do not hesitate to send us an email to Support@BloomDoll.com. We'll try our best to service as soon as possible.
---
To see the details, pls click: Shipping & Returns