LubeLife 8 Fl Oz Water-Based Lube

About 3-5 Days Delivery

Free Shipping, U.S. Only

We can ship to Canada and Mexico,
but it takes longer.
Water-Based
Applying lube to sex dolls not only enhances longevity but also reduces friction. Water-based lubricants are the most widely used lubricants, and they are specially formulated for a totally natural feel. So make sure you have a water-based lube that is latex and silicone friendly and pretty safe. 
Easy Cleanup
One of the biggest benefits of using water-based lubricants is that they are water-soluble. And water-based feature makes cleaning up so much easier because lube can be washed off your body or sheet almost effortlessly.
Non-sticky Quality
Using lube can be a simple and easy way to enjoy more satisfying sex life. Our lubricant is non-sticky and non-greasy which is ideal for everyday use. It stays in a place where you want it, lasts longer, and creates a more enjoyable experience!
All BloomDoll items are dispatched in our plain, sturdy custom-made boxes.
Our tough boxes are double-wrapped with heavy-duty packing tape, though the size will of course vary depending on your order.
Besides, you can also enjoy free shipping.
Shipping Deatils
Shipping Methods:
UPS/USPS etc.

Shipping Cost:
Free shipping on US domestic orders.

Shipping Time Limit:
About 3-5 Days Delivery

Shipping From:
U.S. East/West Warehouse

U.S. East Warehouse Address:
130 Eugene St Gibsonville, NC 27249

U.S. West Warehouse Address:
13620 Benson Ave. Suite B, Chino, CA 91710

Past order delivery display(Screenshot from AfterShip's tracking of our site's shipments):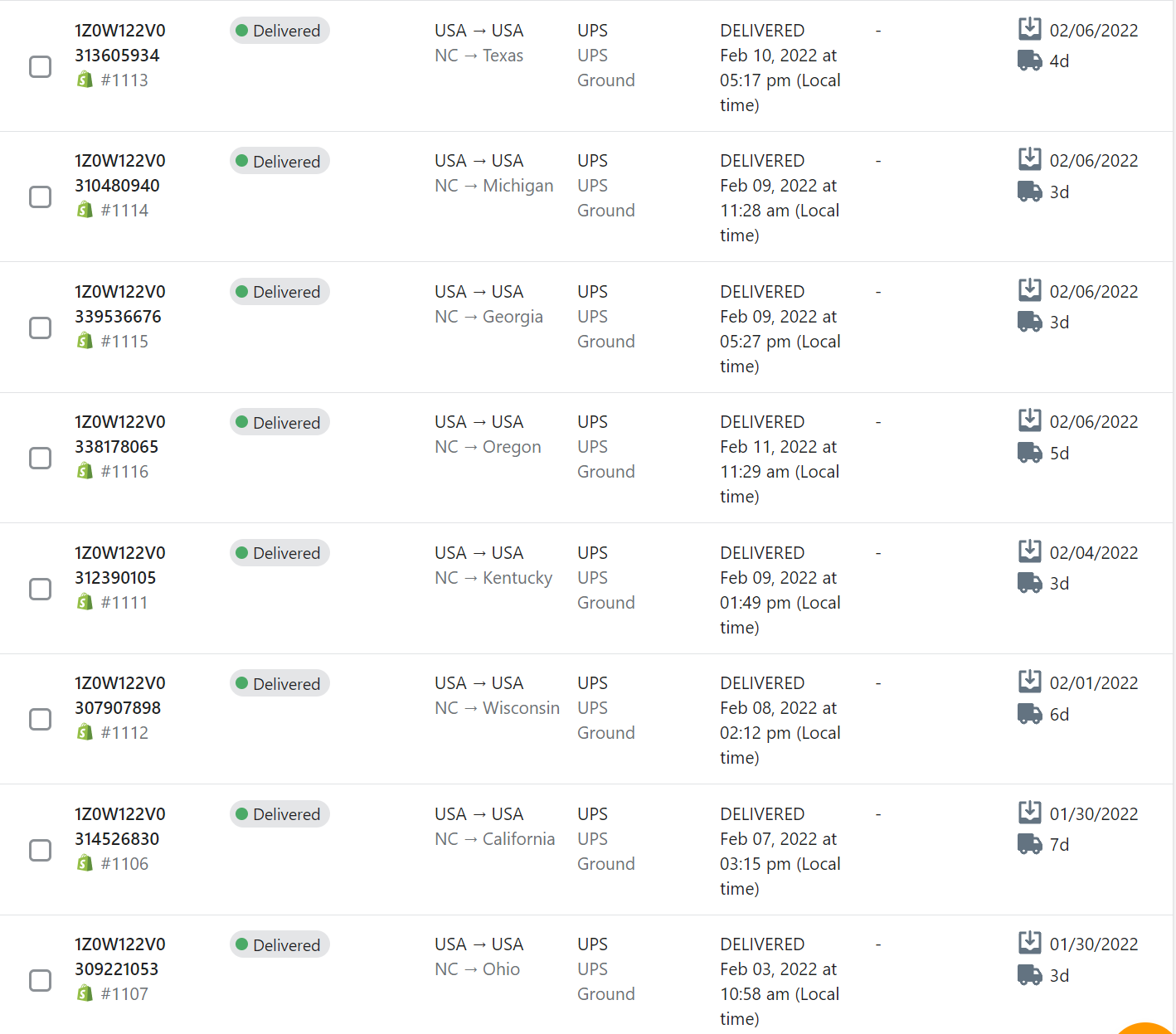 Track Your Order:
You can also check your order basic on your [order number and your email] or your tracking number on the "Track Your Order" page.
Affected by Covid-19, there will be some delay in the delivery.
Free shipping for all orders with discreet packaging. The shipment will be arranged within 24 hours after the order has been placed. As soon as the Logistics company will provide us with the tracking number, BloomDoll will be provided to you via email (usually takes 48-72 hours.)
Please NOTE that our currently cooperated logistic company in the US is UPS/USPS etc. which means your order will be packaged with a normal paper box. It usually takes 3-5 days for you to receive the order with the US(remote area excluded)
If you have any queries/complaints please do not hesitate to send us an email to Support@BloomDoll.com. We'll try our best to service as soon as possible.
---
To see the details, pls click: Shipping & Returns